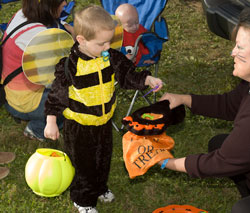 Our church sponsors many recreational opportunities and activities. We have a monthly fellowship group that plays euchre. During the summer we have a golf league. Annually, we have a Valentine Dance, Trunk or Treat, Chili Cook-off, Easter egg hunt, campfires, movie nights and an all-church Thanksgiving Lunch.
Worship
Out of great love for one another, there is no indoor worship at this time. Learn more about outdoor worship here.
Our Vision
To be a family of faith united in service.
Our Mission
To love God and neighbor in Worship, Witness, Fellowship, Service, and Discipleship.