Click on the icons below to download the guides and resources.
Devotional Book for Lent
A compassionate, intelligent, and wry series of Christian daily reflections on learning to live with imperfection in a culture of self-help that promotes endless progress. These reflections intersect with Pastor Michael's Lenten sermon series Good Enough: Embracing the Imperfections of Faith and Life.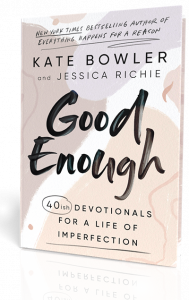 Ash Wednesday
March 2, 2022
6:30 PM, Historic Sanctuary
Ash Wednesday marks the beginning of Lent and prepares our hearts for the celebration of new life at Easter.
During the Ash Wednesday service, ashes are spread on foreheads or on hands in the shape of a cross. The ashes signify a time of self-examination, repentance, and return to the God who made us in all our fragile wonder: "from dust you were made and to dust you shall return."
The service for this day is contemplative and intimate, inviting deep personal reflection through prayer, scripture, song, and coming forward to receive ashes. Learn more and RSVP here.
MAUNDY THURSDAY
April 14, 2022
6:30 pm, Historic Sanctuary
The final days of Lent are marked by Holy Week, and close with Maundy Thursday, Good Friday, and Holy Saturday. Maundy Thursday remembers "the Last Supper," when Jesus shared a final meal with his close friends before his arrest. At that meal Jesus offered his friends lasting words of insight, meaning, and hope. The Maundy Thursday service brings us back to the final words and actions of Jesus to find spiritual insight, meaning and hope, especially in his new commandment to "love one another as I have loved you." The word "Maundy" comes from this commandment (Latin: maundatum).
South Elkhorn's Maundy Thursday service will focus on this love through an odd and wondrous blessing that Jesus offers his disciples. At the last supper Jesus washed his disciples' feet.
The Maundy Thursday worship service is contemplative and intimate, offering soulful preparation for Easter through song, scripture, coming forward to receive the communion elements personally, and a water blessing on your hands. You can learn more and RSVP here.
EASTER SUNDAY
April 17, 2022
Two Services: 9:00 & 11:00 AM
Easter begins a new season marked by the surprise, mystery, transformation and joy of Christ's Resurrection. Worship at one of two services in song, scripture, communion and an inspiring message celebrating God's soul-healing, world-mending love making everyone and everything new.