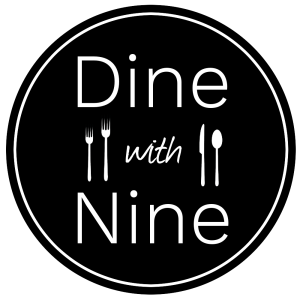 Share a meal. Meet new people. Extend the table.
Sharing a meal is one of the best ways to establish and renew relationships with one another.  Dine with Nine is a simple gathering with nine (or so) persons – some couples, some singles, some church members and some friends, some new to the church and some life-long members, some older and some younger – for a series of meals at a time convenient to each group.
WHAT:
Nine (or so) people who get to know one another better and meet new people.
WHEN:
Dinners are held monthly May through August with sign ups occurring in April. Each group of nine, led by a host, determines when and how the dinners will take place.
WHY:
Our church vision is to be a family of faith. Families eat together, know each other, and grow in relationship. In faith, we gather each Sunday around a sacred table to receive God's nourishing love. Dine with Nine extends that spiritual table into homes where God's love is received in new relationships, deeper connection, and a shared meal.
 HOW:
1.  Sign up to participate or to host.
2.  A coordinating team divides participants into groups of nine (or so).
3.  A host household is selected for each group.
4.  The host calls the people on their list in advance and invites them to share a meal.
5.  The host provides the place and coordinates with the group members to bring the food.
Our Mission
Inspiring Christ's deeper way of love
Our Values
Extravagant Welcome
Real Rest
Spiritual Resilience
Courageous Conversation
Contagious Joy