Change of Director at Little Elks in 2021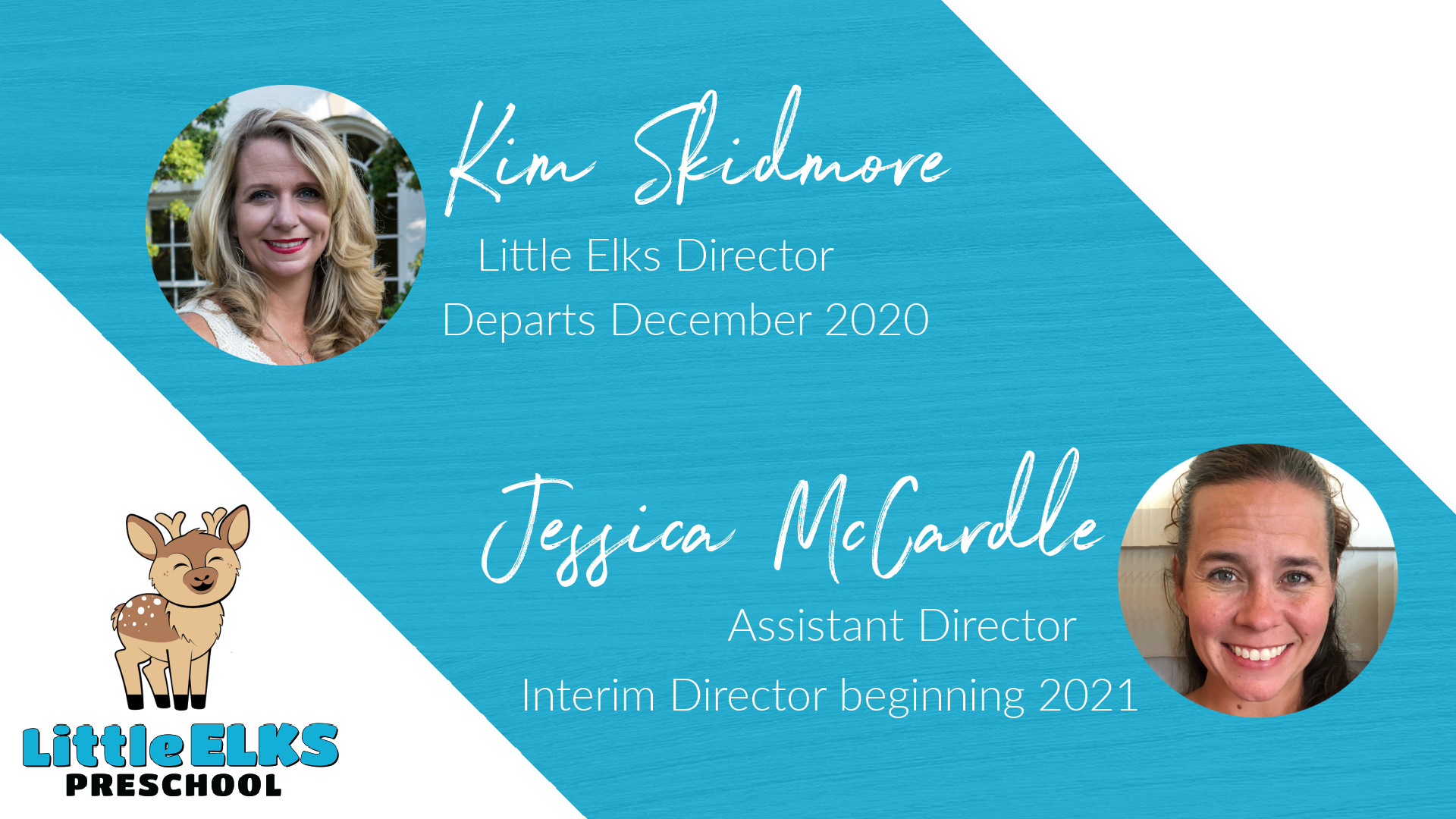 After seven years of creative and faithful leadership, Kim Skidmore is stepping down as Little Elks Preschool Director. South Elkhorn will greatly miss Kim's energy, commitment, and compassionate presence, while we also celebrate and wish Kim well on her new adventure in medical coding and billing.
Kim first came to Little Elks as a preschool teacher 14 years ago. She became part of the team led by Little Elks Director Carol Neal, who had helped found Little Elks in 1970 and served as its only Director until her retirement in 2013.  Little Elks needed a steady and strong leader to fill the big shoes Carol left, and to build on the wonderful foundation Carol and team laid.
Kim rose to the occasion and grew Little Elks into the state recognized, 5 star, thriving ministry it is today. Under her leadership Little Elks added classes for 2 year olds, created new classroom space, expanded to a 5 day program, hired more teachers, and rebuilt the playground.
In 2019 Little Elks made a strategic and visionary decision to identify an Assistant Director, Jessica McCardle. Jessica's experience and leadership in that role has prepared her well to serve as the Acting Directory for Little Elks beginning in January 2021. Previously, Jessica taught in the Little Elks 2 year-old class, and, like Kim before her, brings a working knowledge of the classroom into her administrative leadership role.
You can share expressions of gratitude and support for Kim by mail or email;
4343 Harrodsburg Road
Lexington, KY  40513