Faith in action. Partners in ministry.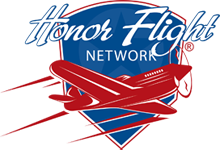 Honor Flights
The Honor Flight Network is a nonprofit organization focused on honoring America's veterans. Veterans are transported to Washington, D.C. to visit and reflect at their memorials. Top priority is given to senior veterans – World War II survivors, along with those other veterans who may be terminally ill. The only cost is to the companion who accompanies the veteran.
South Elkhorn provides designated Outreach funds to cover the cost of the companion for any church veteran who has the financial need.
Learn more about the Honor Flight here.
More information coming soon.