Labyrinth Outdoor Walk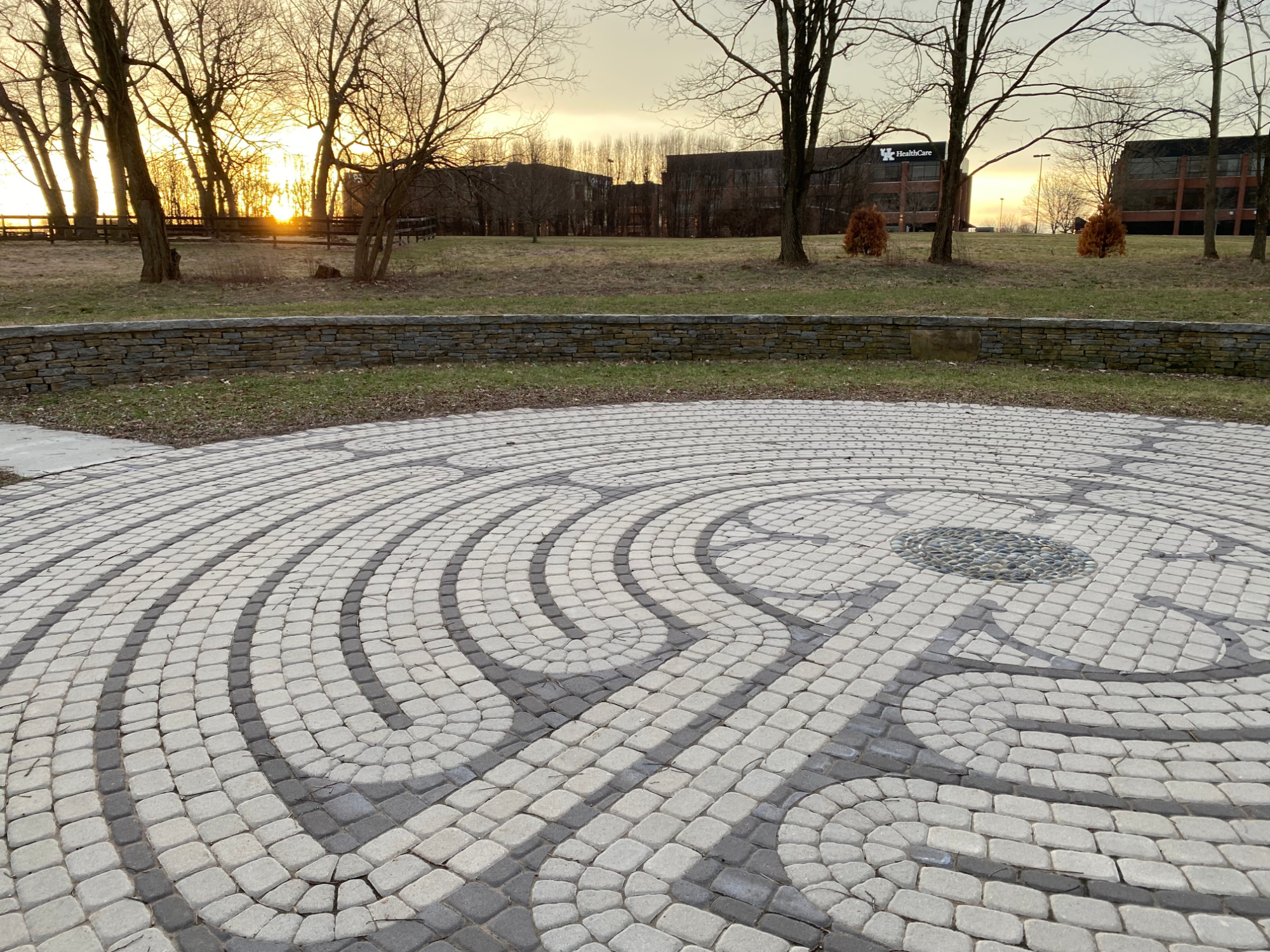 Outdoor Labyrinth pictured here:
Wellington Park
The Labyrinth
The labyrinth is an ancient symbol that can be used as a spiritual discipline. It has only one path. Unlike a maze it is not intended to trap or confuse, and it has no dead ends. The singular path of a labyrinth can become a mirror for where we are in our lives. The rhythm of walking or tracing the labyrinth design can quiet the mind, relax the body, and refresh the spirit. When walked with an open heart and mind, the labyrinth can become a spiritual exercise for releasing, receiving, and transforming.
Outdoor Labyrinth Introduction and Guided Walk
3:00 PM Sunday, March 19
Life Adventure Center
570 Milner Road
Versailles, KY 40383
https://lifeadventurecenter.org/our-facilities/
Gather at the Labyrinth perched on the tallest point of a beautiful campus overlooking trees, farms, and streams. Learn the meaningful story of this particular labyrinth, the history of labyrinths, ways to walk the labyrinth, and then take a guided group walk.